Pro-Spec V Synthetic Blend Engine Oil
BACKWARDS COMPATIBLE DIESEL ENGINE OIL
MEETING CK-4 API DESIGNATION
Pro-Spec V Synthetic Blend Engine Oil provides superior protection against wear and oxidation compared with conventional CJ-4 oils, and also provides improved shear stability and faster air release. It is backwards compatible with CJ-4, CI-4 Plus, CI-4 and CH-4 oils. The new API CK-4 category, which Pro-Spec V Synthetic Blend meets and exceeds, marked the first heavy duty diesel category upgrade in a decade. Pro-Spec V can benefit on-road fleets and municipalities, as well as off-road industries such as mining, agriculture and construction.
THE RIGHT BALANCE FORMULATED FOR OPTIMUM VISCOSITY
A careful balance has been formulated into Pro-Spec V Synthetic Blend Engine Oil to afford the best wear protection, while improving fuel economy through a lower high temperature high shear viscosity. High temperature high shear viscosity is very important in preventing engine wear in the critical ring/liner interface area by maintaining a protective oil film between moving parts, and has also been shown to relate to fuel economy. Pro-Spec V provides the right high temperature/high shear viscosity balance. In the ASTM D7109 Shear Stability test, Pro-Spec V showed less viscosity loss compared to API CK-4 guidelines. In addition, compared to a CJ-4 15W/40 oil, the Pro-Spec V 10W/30 viscosity showed a 1% improvement in fuel economy testing in Class 8 Long Haul and a 3.5% improvement in Class 6 stop and go.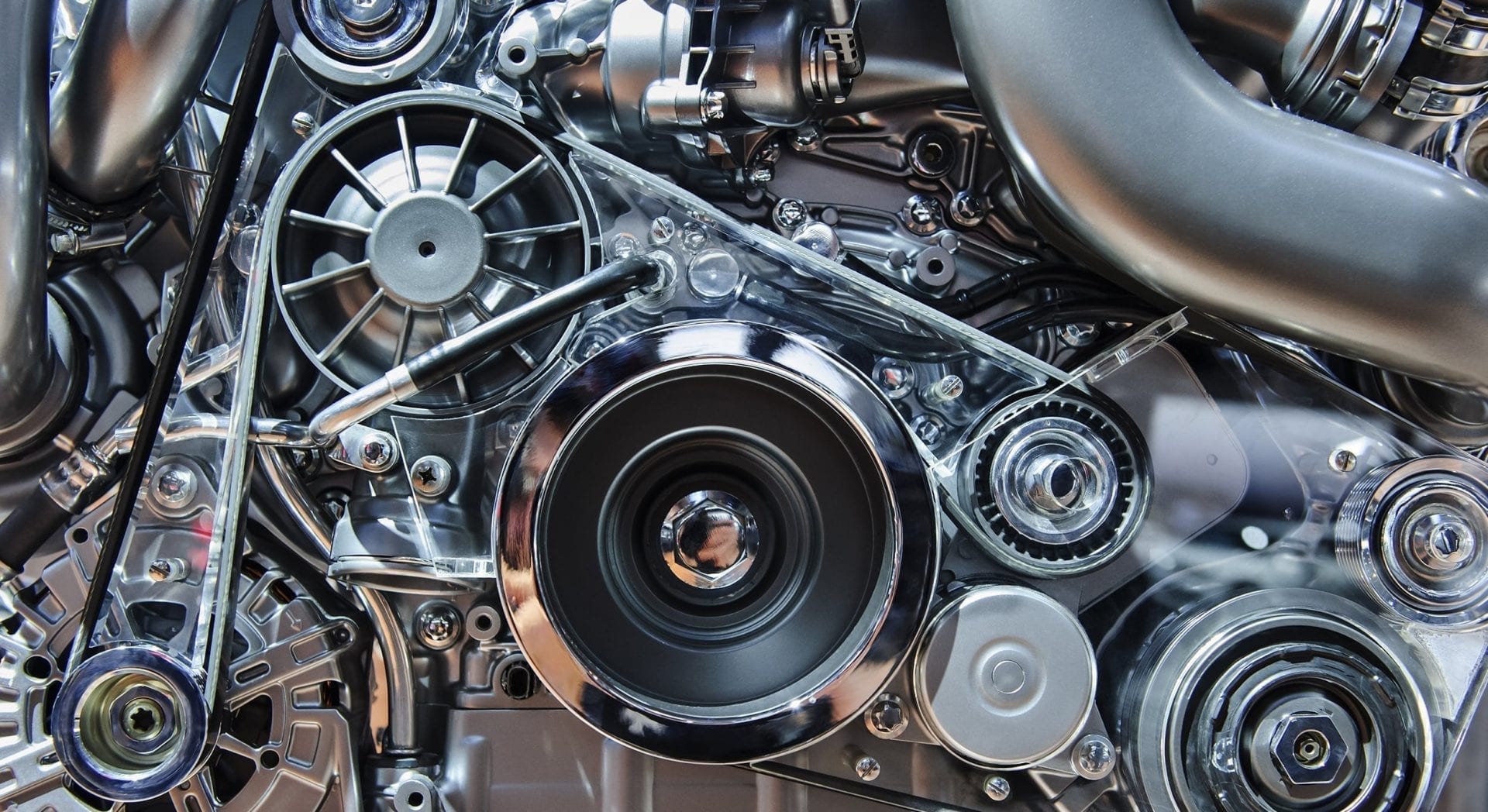 EXCEPTIONAL WEAR PROTECTION FOR YOUR
ENGINE
Pro-Spec V Synthetic Blend Engine Oil provides exceptional wear protection, having surpassed the API CK-4 requirements in various categories. In the Cummins ISM engine test, Pro-Spec V provided a 4.9% improvement in crosshead weight loss over the CK-4 test requirements. Pro-Spec V affords ample cylinder liner protection for Mack engines, registering a 56% improvement over the API test limits. And, in the Detroit Diesel DD13 testing, Pro-Spec V provided five times better wear protection compared to the Detroit Diesel guidelines for cylinder liner wear protection. By providing significant wear protection, Pro-Spec V can help the engine operate at maximum efficiency and provide the best solution for wear protection.
MAXIMIZES OIL DRAIN INTERVALS
Pro-Spec V provides superior oxidation control, even when extending drain intervals. If an oil begins to oxidize, it will begin to thicken to the point it may exceed the viscosity range parameters. But with the additive chemistry formulated into Pro-Spec V, it exceeds the oxidation control requirements of the API CK-4 limits, the Cummins 20086/20087 parameters and the Volvo VDS-4.5 specification. In fact, Volvo has indicated drain intervals can be extended by roughly 20% with Pro-Spec V since it exceeds the VDS-4.5 performance specification by almost 10%. TRC recommends utilizing the oil Made In The analysis program for maximum oil drain intervals.